What is acupuncture?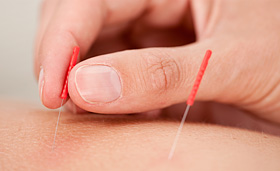 treat various health conditions
Acupuncture is a complementary medical practice that entails stimulating certain points on the body, most often with a needle penetrating the skin, to alleviate pain or to help treat various health conditions.
Traditional oriental medicine explains that health is the result of a harmonious balance of the complementary extremes of yin and yang of the life force known as QI. Qi is said to flow through meridians (pathways) in the human body.